1970 U.S. Mint Set in OGP -- INCLUDES KEY DATE SILVER COIN! for Sale in Bolingbrook, IL - OfferUp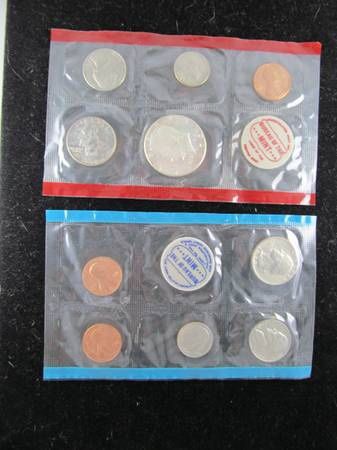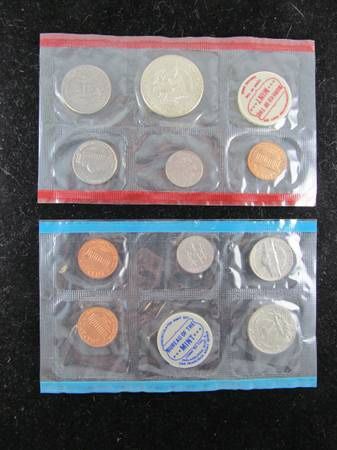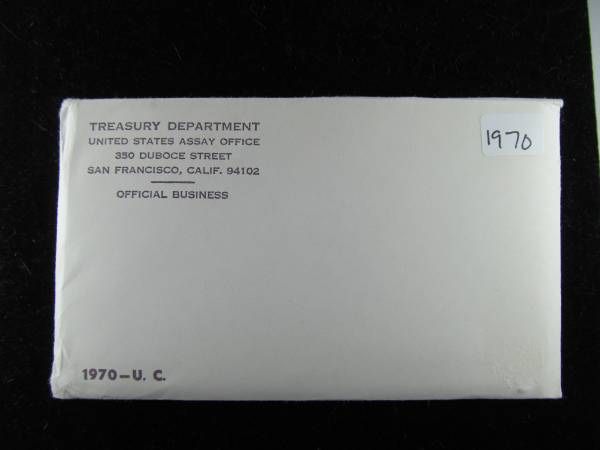 ---
---
Description
For sale is a very nice1970 U.S. Mint Set in the original mint packaging. This set contains all the regular-issued coins in 1970 from the Philly and Denver Mints. The top shelf coin in this set is the 1970-D Half Dollar which is a scarce key date coin because it was never released for circulation like all the previous coins. The only way you could get one was in the 1970 Mint Set. Because this coin was so rare many people cut them out of the Mint Sets to get graded or sell individually. So not only is that coin scarce, but the complete sets themselves are scarce because so many were broken up. In the rest of the set you get the P & D Washington Quarters, Roosevelt Dimes, and Jefferson Nickels. And then not only do you get the P & D Lincoln Cents, but you also get the "S" Mint Cent in this set as well, giving you a total of 10 coins, and the Half Dollar is 40% silver. As you can see from the pics the coins are in great uncirculated condition. They all have their original mint luster to them and they just shines. All images, date, lettering, and mint marks are nice and bold. The "D" Quarter has a bit of ghost toning to it, but otherwise all other coins are tone-free. This is a must-have rare coin set great for any collection. Thanks!
---
---
Related searches
Nightmare before christmas
Collectible action figures
---
1970 U.S. Mint Set in OGP -- INCLUDES KEY DATE SILVER COIN!
$22
Posted about 2 months ago in Bolingbrook, IL
Condition: Used (normal wear)
Collectibles & Art - Collectibles - Coins & Money
---

---
---