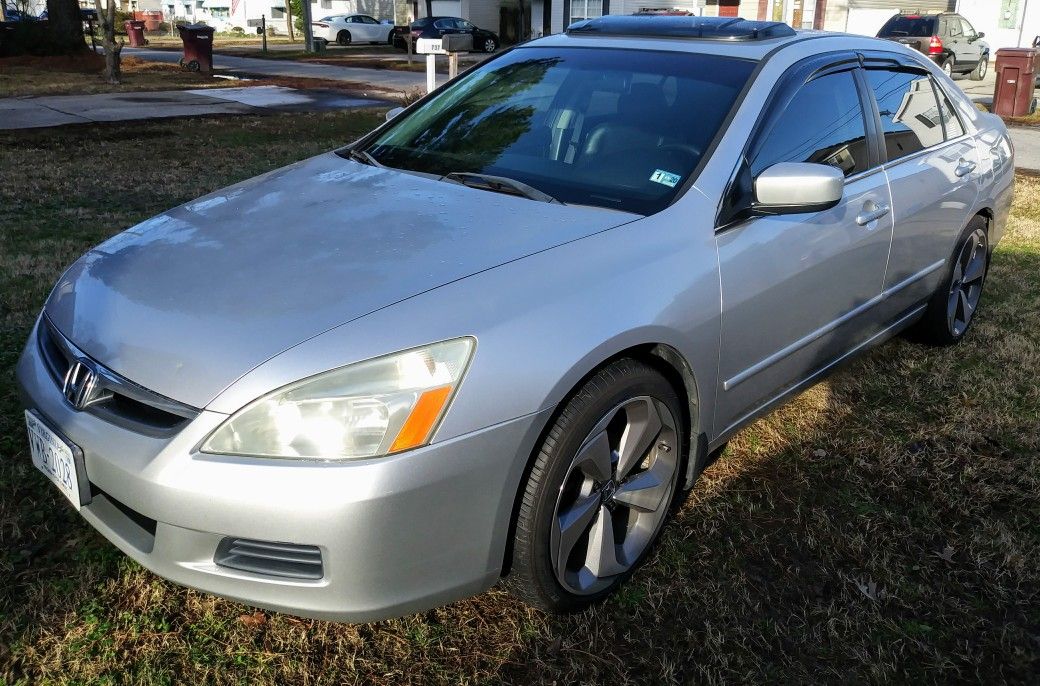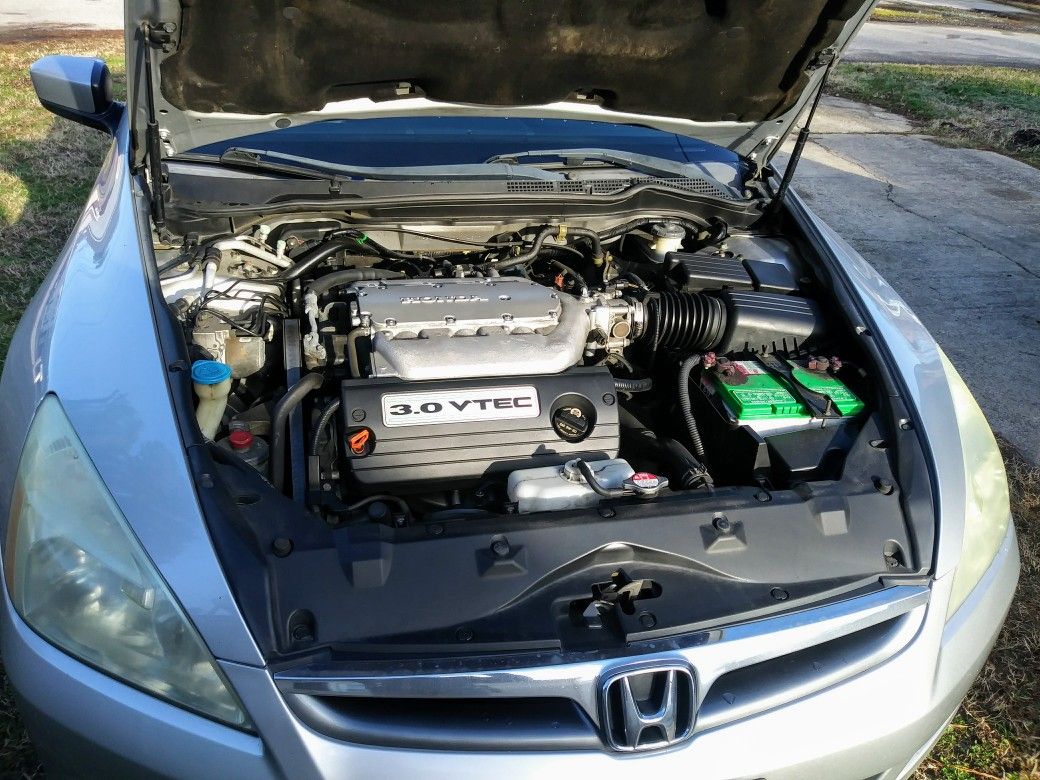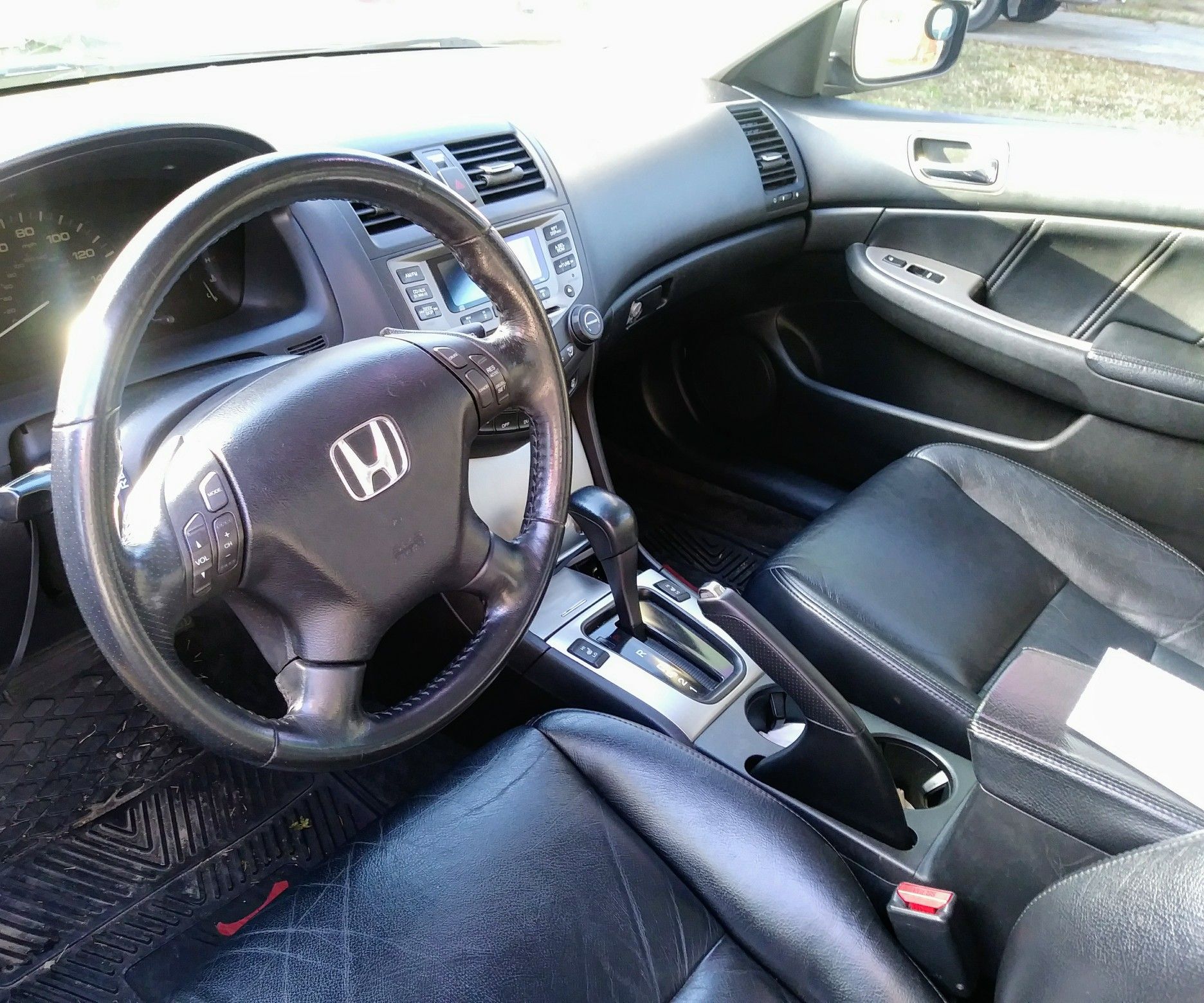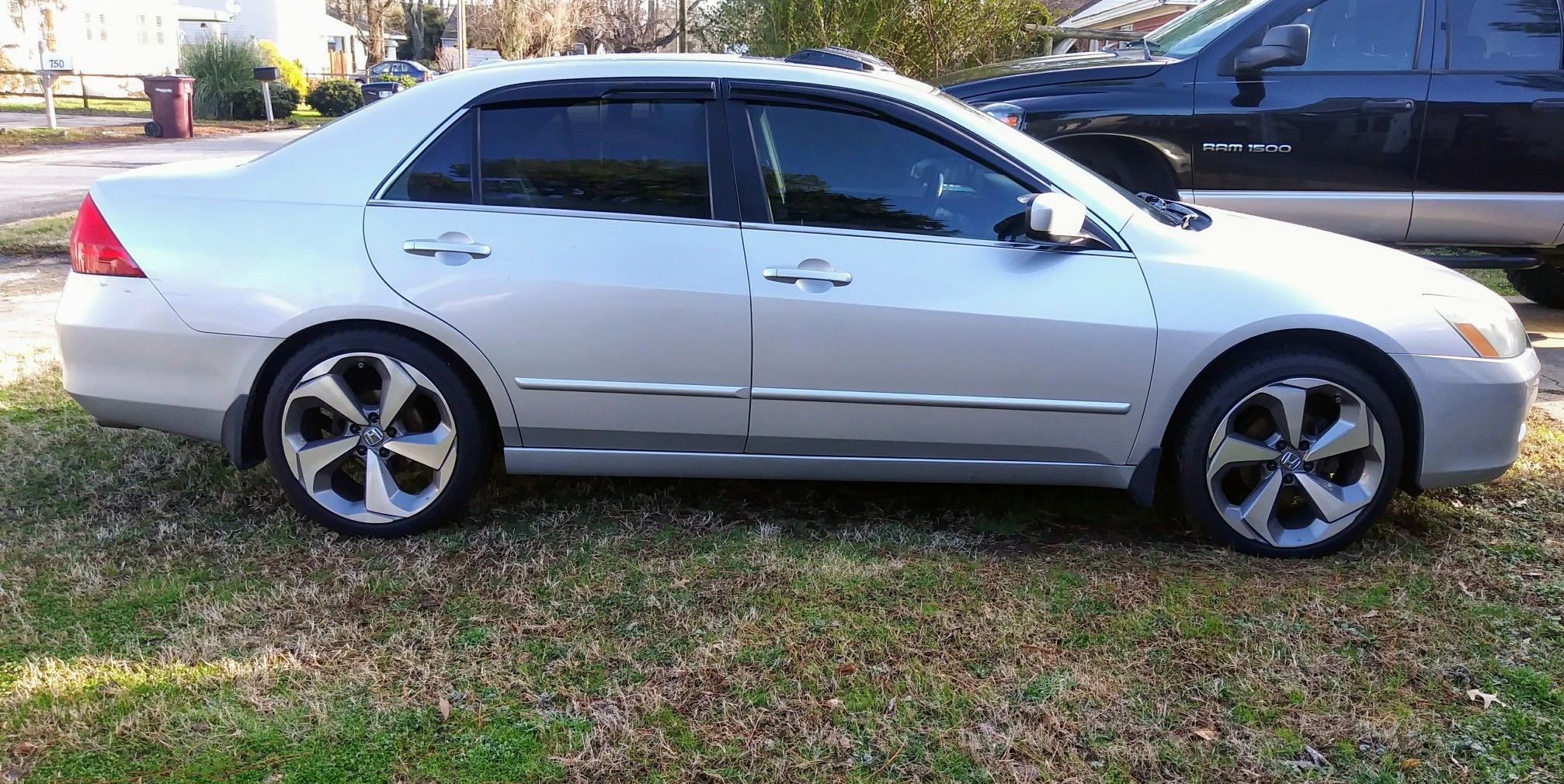 ---
Vehicle history report
VinAudit did not find a salvage record
---
Typical Features
Contact the seller to confirm vehicle details
Anti-lock brakes,Power driver's seat,Privacy windows,Alloy Wheels,Heated seats,Leather seats,Sunroof
---
Description
I'm selling a clean and well taken care of 2007 Honda Accord EX-L V6 Automatic.  I have owned the car for a couple of years and am looking to part ways with it although it is a fantastic vehicle!  I will break down everything to serious buyers or upon request. It has a 3.0L V6 J-Series motor w/171,855 Miles. I will no longer daily the vehicle pending sale. It has 2018 Honda Accord Touring wheels/tires with about 1K miles on them.  Leather interior with heated driver/passenger seats Sirius satellite radio compatible/6 disc CD-changer Cold A/C and Heat work great Functional sunroof Tinted windows and window visors No random missing interior pieces Cruise control and audio functions work properly on steering wheel. Oil change and State Inspection just done at the beginning of January. -The cons of the vehicle are:  Normal wear on the drivers seat, does not affect drive-ability.  Headliner is coming down slightly, will post pictures.  Has minor body nicks and dings from previous owners/aging. Also does not affect how it drives. The lock to the glove box needs to be replaced but I was able to open it to show it has nothing in there. Other than those minor blemishes it is overall a great vehicle and I would keep it if I had the room.  Great for traveling, family starter car or first car to save gas but still have some power when needed!  As stated in the post title, I have a clean title in hand for this car. Thank you for looking. $6000 Or Best Offer, serious inquiries only please!
---
---
2007 Honda Accord
$6,000
Posted over 2 years ago in Chesapeake, VA
Condition: Good
Vehicles - Cars & Trucks
---

James G.
Member since Sep 2016
---
---